Hi, My name is Tracey and I'd like to welcome you to my Web Site.
I am addicted to making dolls and I would love to share my creations with you.
I have been crafting for a number of years and have tried all manner of craft, but doll-making has become an obsession, from Cute to Primitive they all have a place in my heart.
I would like to thank all the wonderful doll designers who have allowed me to use there patterns to make my dolls.
I also run a Craft Market here in South Australia for the Local Scout Group five times a year.
Click on the Markets Link on the left hand side for more details.
Or visit my Markets Blog
http://lucyscraftatticmarkets.blogspot.com
Please bear with me as I am still getting my site up and running, but please come back and visit soon,
I promise it will be worth it :)
Please note..
The dolls are intended as display items and should never be given to a child to play with as they may have small parts..
Postage on Dolls can vary depending on the size, weight and destination. When ordering through Paypal, after I receive your order with your address, I will calculate the postage and send you a separate invoice for postage.
Alternatively, before ordering, you may email me for postage rates.
Thanks,
Tracey
A special Thank You to my friend Jo who has sat with me for hours designing and getting my web pages up and running
and for my son who has patiently been teaching me to maintain it...
Love Ya Both.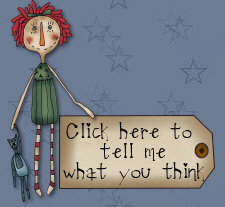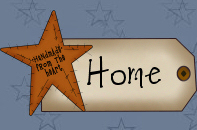 Web Graphics purchased from TaterGraphics & Digiscrapkits
Web Site Designed and maintained by Stitch-n-Things©1997-2008